TREK HIGHLIGHTS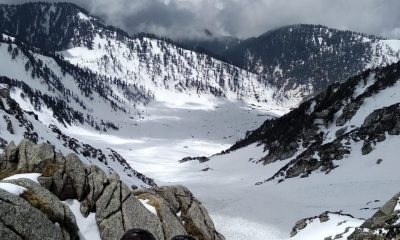 Scenic Beauty: Immerse yourself in the tranquil beauty of the Dhauladhar Himalayan ranges, where you'll witness breathtaking landscapes featuring snow-capped peaks, lush valleys, and pristine glacial lakes.
High Altitude Thrills: Reach the remarkable summit altitude of approximately 13,950 feet, a feat that rewards trekkers with awe-inspiring panoramic vistas and a profound sense of accomplishment.
Starry Nights: Spend your nights in cozy campsites under the starry sky, creating cherished memories beneath the celestial canopy and away from the hustle and bustle of urban life.
Off-the-Beaten-Path: Discover hidden gems, lesser-explored trails, and off-the-beaten-path locations, adding an element of adventure and exploration to your trek.
Photography Delights: Capture the mesmerizing landscapes, sunrise and sunset views, and the vibrant local culture, ensuring lasting memories of your unforgettable journey.
QUICK FACTS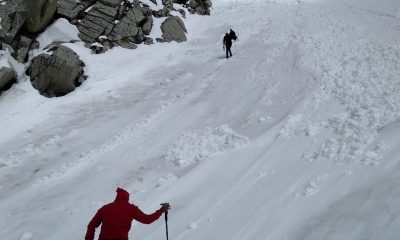 Meetup/Pickup location - Kareri Village
Trek Start Time - 10:00 AM on Day 1
Trek End Time - 02:00 PM on Day 3
Trek Duration - 3 Days/ 2 Night
Trek Difficulty - Easy to Moderate
Trek Distance - 35 Kms both ways
TREK OVERVIEW
Minkiani pass lies in Dhauladhar Range of Indian Himalaya's. It is a popular trekking route for adventure seekers as the area offers excellent scope for exploring peaks as well as captivating natural scenic beauty. The Minkiani Pass trekking route helps hikers to enjoy the breathtaking beauty of countless streams, green forests, dense jungles along with rich flora and fauna. Have a great trekking experience and gather some unforgettable memories.
Minkiani Pass is considered sacred by locals living along both side of Dhauladhar; the valleys of Kangra and Chamba. Located at an elevation of 4035 meters, Minkiani Pass offers an astonishing view of majestic peaks falling in Kishtwar Kashmir.
DAY WISE ITINERARY
Day 1 - Kareri village to Rioti camp( 5-6 hours of trekking)
Have breakfast early, and start hiking from Kareri Village to Rioti camp. Starting from the village of Kareri, the venture takes you on a narrow path between lush mountains and a narrow gorge. En route, you will come across the region 's diverse flora. As you keep gaining height, the thick vegetation becomes less dense. You'll walk on a rocky trail later, and then a river along. All the deciduous vegetation will soon disappear, and only spruces and firs will be visible. This Minkiani trek part, i.e. The village of Kareri to Rioti trek demands steep climbing while trekking. Minkiani pass trek is particularly popular for this section of the trail where you can cross the stream Liund over and over again. The journey, in terms of scenic beauty and Himalayan vista, is highly rewarding. Experience the sheer thrill of crossing river boulders, conniving trees, narrow paths, makeshift or dilapidated bridges which act as the interconnecting points between two sides of the river. Reach the Rioti alpine grassland, which offers an excellent camping ground for the first day of the Minkiani pass.
Day 2 - Rioti village to Kareri lake camp (5-6 hours trek)
Today you enter Minkiani pass base, the day you will navigate through a slippery, rough, and narrow path along the gorge of the river. Walking through beautiful sight, as the gushing river's continuous sound makes a mystical impact on the mind of trekkers. From the gorge, you start to walk upwards to the camping site of kareri lake. The 2-hour trek will take you to a pleasant meadow, from where you can see the Baleni Pass, the Minkiani Pass and a valley below. For the night, that will be your camping ground.
Day 3 - Kareri Lake to Minkiani Pass to Kareri Lake (9.5 km/13,943 ft.) - (4-5 hours trek)
Today, have enough satisfying breakfasts. .The toughest section of the Dharamshala Minkiani Pass Trek starts, 4.5 km hike takes you to the top of Minkiani Pass at an altitude of about 14000 feet. The views of the surrounding mountains from the top will be mesmerizing. Indulge yourself into a photoshoot before you continue your trek back to the campsite near Kareri Lake.
Day 4 - Kareri Dal to Kareri Village (3-4 hours trek and drive back to Dharamshala)
Start going down from Kareri Lake and trek along a gushing river. The dense vegetation will soon reappear when you reach a lower altitude, and you'll see tall deodar and pine trees. Once you have reached the village of Kareri, board a Jeep and drive to Dharamshala, where Minkiani Pass and Kareri Lake Trek end.
INCLUDES/ EXCLUDES
Price Includes
All meals as per itinerary
Experienced and certified trekking guide
Camping gears and equipment like tents, sleeping bags, sleeping mats, kitchen utensils
First-aid medical kit with the team
Toilet tents (Pit style)
All Taxes
Price Excludes
Tips, Gratitude to the Team
Any Private Expense
Any cost arising due to natural calamities
Any Other Service Not Mentioned Above in Inclusions
THINGS TO CARRY
Trekking pole
Thermals, Socks, Waterproof gloves
Trekking shoes, Slippers/floaters
Sun cap, Sunglasses, Sunscream
Trekking pants
Headlamp/torch
Medical kit
Toiletries
Camera
Water bottle, Plastic bags
ORS: In case of dehydration, Protein bars
CONFIRMATION POLICY
Within a day of a successful booking, the client gets a voucher of the confirmation through email.
If the preferred slots are not available, an alternative schedule will be arranged according to the preference of the customer, and a new voucher of confirmation will be sent through email.
Alternatively, before confirmation, the customer can decide to cancel their booking, and a complete refund will be issued.
CANCELLATION POLICY
Cancellations made in between 30 days of the start date of the trip will be assessed a cancellation fee of 25% of the total tour cost.
Cancellations made between 15-30 days of the trip's start date will be charged 50% of the total tour cost as cancellation fees.
If you cancel within 0-15 days of the trip's start date, you will be charged 100% of the entire tour cost as cancellation fees.
In the event of bad weather or government restrictions, any trips or events may be cancelled. In such a case, the operators will do all possible to give a viable alternative. However, a cash refund is not available on this item.
REFUND POLICY
If you select a refund after canceling your trek, the refund amount will be deposited into the payment account that you had used while making payment to us. It will take ten to twelve working days.
ABOUT US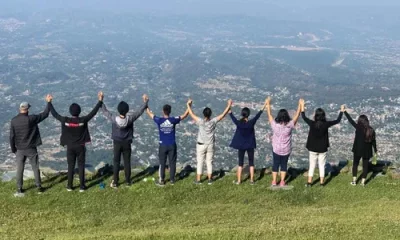 Why MadTrek ?
We prefer to do things differently keeping in mind safety, comfort & pleasure of our trekkers at highest priority. We strongly believe in preserving the brilliance we proudly call our home & do not welcome anyone who litters around & doesn't respect the notion of loving nature so it can love you back.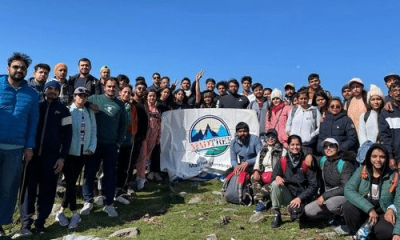 Exceptional Reviews
With more than 1,000 people joining our tours annually, we have a proven track record of providing quality trips that exceed our guests' expectations. You can read reviews on Tripadvisor, Facebook, and on our website.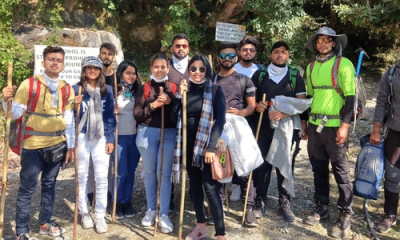 Highly Acclaimed Guides
Our absolute commitment is to hire and train the best guides in the industry. Our philosophy is that our guides, gear, food and logistics comprise our services that a guest will get to experience, and the guides are the most important ingredient! We never compromise on that..