PACKAGE HIGHLIGHTS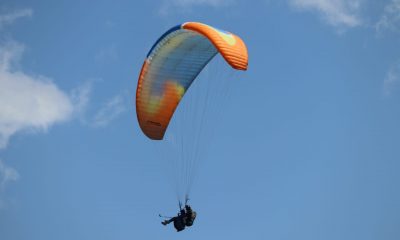 Thrilling fly like a bird experience in the skies of Bir valley of Kangra.
Tandem flight from Billing, which usually lasts between 15 and 20 minutes depending on weather conditions.
Get Accompanied by licensed and experienced Tandem Paragliding Pilot
GoPro videography during flight
Insurance included
QUICK FACTS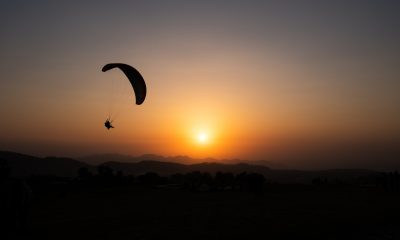 Meetup/Pickup location - Bir Landing Point
Paragliding Takeoff Location - Billing
Paragliding Timings - 08:00 AM to 04:00 PM
Flight Duration - 15 to 20 Minutes
Bodyweight Required - Between 15Kgs to 90 Kgs
Best Time For Paragliding - October to June
Bir Billing Paragliding Height - 8000 ft.
PACKAGE OVERVIEW
That sounds like an exhilarating experience! Paragliding in Bir is known to be one of the most exhilarating experiences, making it a top-tier destination for enthusiasts worldwide.

Bir, often referred to as the "Paragliding Capital of India," offers a perfect combination of gentle slopes, consistent winds, and breathtaking views, making it an ideal spot for paragliding.

Tandem paragliding is a popular option in Bir, allowing you to fly with an experienced pilot who controls the glider while you enjoy the ride. It is a thrilling and memorable experience that offers a unique perspective of the breathtaking landscapes below.

The paragliding adventure in Bir begins at Billing, a spectacular take-off point situated at an impressive altitude of approximately 2,400 meters (7,874 feet). From there, you will soar through the skies, enjoying panoramic views of the surrounding mountains, valleys, and the majestic Dhauladhar range.

So, have a fantastic time paragliding in Bir! Enjoy the adrenaline rush and the awe-inspiring views of the Himalayas. Stay safe and make wonderful memories during your adventure!
DAY WISE ITINERARY
Day 1 - Arrival in Bir
Arrival and meet-up at Bir landing site. Board on a shared cab and transfer from Bir (Paragliding landing area) to Billing (Paragliding Take off point), which is at a distance of 18 km from each other, this 18 km drive will be provided by MadTrek.
MadTrek will provide all equipment, and no experience is necessary for this excursion! Have a Short briefing and safety lesson before taking off on your tandem flight from Billing, which usually lasts between 15 and 20 minutes, depending on weather conditions. The whole process takes approx. 2 hrs to complete.
Experienced Tandem Instructor piloting your flight will Launch From Hilltop and soar like a bird along the Mountains. Excursion concludes.
INCLUDES/ EXCLUDES
Price Includes
15 to 20 minutes of fly like a bird experience
Transfer from Bir to Billing | Single way
Licensed and experienced Tandem Paragliding Pilot
Insurance
Short briefing and safety lesson
GoPro videography during flight
Price Excludes
Body weight between 90 to 115 Kg | 500 INR Extra
Any Private Expenses
Anything not mentioned in inclusions
HOW TO REACH
Bir Billing is a small town in the Kangra district of Himachal Pradesh, known for its paragliding and adventure sports. There are a few different options for reaching Bir Billing from other parts of India:
By air: The nearest airport to Bir Billing is the Gaggal Airport in Dharamshala, which is about 70 km away. From there, you can take a taxi or hire a car to reach Bir Billing.
By train: The nearest railway station to Bir Billing is the Pathankot Railway Station, which is about 120 km away. From there, you can take a taxi or hire a car to reach Bir Billing.
By bus: There are regular bus services from cities such as Delhi, Chandigarh, and Dharamshala to Bir Billing. You can also hire a taxi or take a shared cab to reach Bir Billing from these cities.
It is recommended to plan your trip in advance and make transportation arrangements beforehand, as Bir Billing is a remote location and public transportation options may be limited.
THINGS TO CARRY
Windproof jacket, thermal layers, and sturdy footwear
Sun cap, sunglasses with strap, sunscreem with UV protection
Personal medication if any
Sunscreen to protect your skin from sunburn
Spirit of adventure!
FAQS
Bir Billing has chilly winters because of its elevation, which is about 5,000 feet. You can see the impressive 4-5 inches of snow that has covered the whole area of once-green land.
Bir experiences frequent rainfall during the monsoon, with an average of 550 mm in three months. Because of this, Bir is not a great place to travel during these months. At this time, paragliding is not allowed, and the weather makes going outside challenging.
There are some top paragliding locations in India.
Bir Billing in Himachal Pradesh, to start. It is regarded as the ideal location for the adventurous activity and the Paragliding Capital of India.
Manali, Himachal Pradesh, second
Yelagiri, Tamil Nadu, third etc.
A 15-20 minute flight in Bir Billing costs a minimum of Rs 2790 per person. A lengthy fly, though, would cost Rs 4100.
Accidents involving paragliding can cause fatalities or serious injuries. A paragliding accident may be caused by various factors. Pilot error, equipment malfunction, and unfavourable weather conditions are some frequent causes of paragliding injuries. 
On private property, above a populated area, or without the landowner's consent, paragliding is prohibited. The Federal Aviation Administration has specified several restricted airspace classifications where paragliding is not permitted.
The paragliding season runs from October to June. The optimum times for long trips are even October to November and March to June. The paragliding experience in December and January is distinctive since the surrounding mountains are completely covered with snow during those months, including Billing.
Bir Billing is a well-known location because it is the second-highest paragliding take-off point in the world, rising at 8,000 feet and providing expansive views of the valley below.
Climatic changes, locations for landing and taking off, and highly skilled pilots guarantee that paragliding in Bir Billing complies with all safety and convenience requirements. However, if something goes wrong, it can occasionally be dangerous.
Pilots of paragliders frequently fly for three hours or longer, reach heights of 15,000 feet, and cover vast distances in one flight.
The paraglider with the mountain to their right has priority when flying. Pass right-handed paragliders when flying (when overtaking or when passing a pilot head-on). Another paraglider cannot pass you when you are flying close to the mountain.
The weight range for paragliding is 15–95 kg. The paragliding crew will decide whether to charge an additional INR 500 depending on the person's fitness and weight between 95 and 115 kg.
CONFIRMATION POLICY
Within a day of a successful booking, the client gets a voucher of the confirmation through email.
If the preferred slots are not available, an alternative schedule will be arranged according to the preference of the customer, and a new voucher of confirmation will be sent through email.
Alternatively, before confirmation, the customer can decide to cancel their booking, and a complete refund will be issued.
CANCELLATION POLICY
Cancellations made in between 30 days of the start date of the trip will be assessed a cancellation fee of 25% of the total tour cost.
Cancellations made between 15-30 days of the trip's start date will be charged 50% of the total tour cost as cancellation fees.
If you cancel within 0-15 days of the trip's start date, you will be charged 100% of the entire tour cost as cancellation fees.
In the event of bad weather or government restrictions, any trips or events may be cancelled. In such a case, the operators will do all possible to give a viable alternative. However, a cash refund is not available on this item.
REFUND POLICY
If you select a refund after canceling your trek, the refund amount will be deposited into the payment account that you had used while making payment to us. It will take ten to twelve working days.
EXCEPTIONAL GUEST REVIEWS
With more than 1,000 people joining our tours annually, we have a proven a track record of providing quality trips that exceed our guests' expectations. You can read reviews on Trip Advisor, Facebook, and on our website.
ABOUT US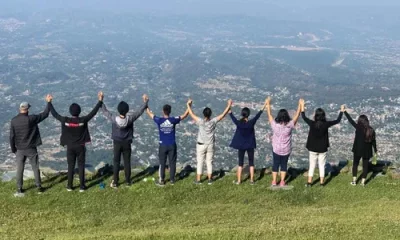 Why MadTrek ?
We prefer to do things differently keeping in mind safety, comfort & pleasure of our trekkers at highest priority. We strongly believe in preserving the brilliance we proudly call our home & do not welcome anyone who litters around & doesn't respect the notion of loving nature so it can love you back.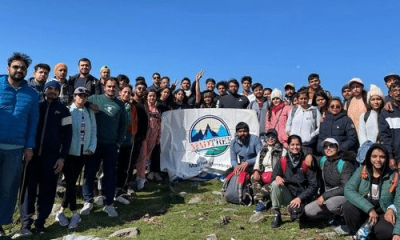 Exceptional Reviews
With more than 1,000 people joining our tours annually, we have a proven track record of providing quality trips that exceed our guests' expectations. You can read reviews on Tripadvisor, Facebook, and on our website.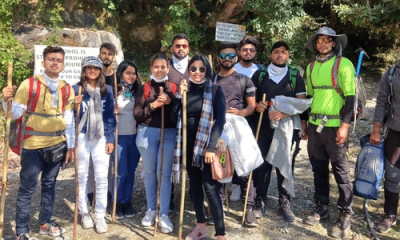 Highly Acclaimed Guides
Our absolute commitment is to hire and train the best guides in the industry. Our philosophy is that our guides, gear, food and logistics comprise our services that a guest will get to experience, and the guides are the most important ingredient! We never compromise on that..