TREK HIGHLIGHTS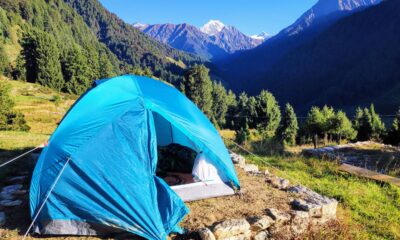 The breathtaking views of the clear sky and lush greenery as you make your way through the valley.
The opportunity to interact with the local villagers and learn about their way of life.
Rrelax and enjoy a night camp, bonfire, and delicious dinner in the valley.
The chance to participate in paragliding at the Billing take-off site.
The opportunity to witness the stunning sunset and sunrise views.
QUICK FACTS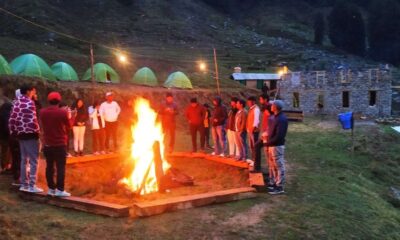 Trek Start & End Location - Billing Takeoff Site
Trek Start Time - 10:00 AM on Day 1
Trek End Time - 02:00 PM on Day 2
Rajgundha Trek Duration - 2 Days/ 1 Night
Rajgundha Trek Difficulty - Easy to Moderate
Rajgundha Trek Distance - 30 Kms
Best Time For Rajgundha Trek - March to June
Nearby ATM - Bir
TREK OVERVIEW
Rajgunda Valley is a peaceful getaway located at an altitude of approximately 2770 meters above sea level. It is home to two small villages, Kukkar Gunda and Rajgunda, and is surrounded by stunning ranges. The valley is known for its trekking opportunities and is a popular destination for nature lovers and those seeking peace and solitude. The Rajgunda trek is a two-day journey that takes you through the valley and allows you to experience village life and interact with the locals. The trek is not just about the physical journey, but also about the cultural and personal growth that can be gained from immersing oneself in the beauty and tranquility of the region. It is sure to be an unforgettable experience for anyone who visits.

DAY WISE ITINERARY
Day 1 - Billing To Rajgundha | 13 Kms | 5-6 Hours
The Rajgunda Trek in Himanchal is a journey that begins at the beautiful paragliding take-off site of Billing. The trek to Rajgunda Valley is a distance of 14 km, taking approximately 5-6 hours to complete. It is recommended to start the trek by 9 AM to allow enough time to reach the valley and witness the sunset. Along the way, hikers will have the opportunity to take in the stunning views of clear skies, lush greenery, and local villagers farming vegetables. The highest point of the trek, Channa Ghat, offers a panoramic view of both the Rajgunda and Kangra valleys. The trail includes some rough terrain, with a gentle descent leading into the valley. Once you reach Rajgunda, you can relax and enjoy a night camp, bonfire, and a delicious dinner, all while taking in the sunset and sunrise views.
Day 2 - Rajgundha to Billling | 13 Kms | 4-5 Hours
Start your day early to witness the beautiful sunrise while sipping on a warm cup of mountain tea. Take the opportunity to breathe in the fresh morning air and capture the stunning surroundings with your camera. After a leisurely stroll, fuel up with breakfast before packing up and preparing for your descent to the Billing take-off site for paragliding. Don't forget to take plenty of photos to remember your time in the charming Rajgunda Valley. Once you reach The Billing, sit down and soak in the spectacular view of Bir from above and Imagine yourself flying over this view. The Billing is one of Asia's Best Spot to paraglide. Now take a deep breathe and get ready for a briefing safety briefing session for tandem paragliding take off with our experienced pilots. You will be experiencing a joyous feeling and a bit of nervousness. We assure you the nervousness will all be gone once you meet our pilots and take that leap of faith in the air. Do not worry and relax. Once you jump, only to fly high, enjoy looking at the Dhauladhar Ranges, Kangara Valley and the beautiful view of Bir. Please make the most of your eyes and fill them with the views that you will never forget. 15-20 minutes of pure bliss. Experience it! Once you land at The Bir landing site, look back at the beautiful sky full of colourful paragliders. Rest a bit at the landing site if you want to. Remember to take your luggage from the cloakroom and bid a farewell with a promise to come back again.
INCLUDES/ EXCLUDES
Price Includes
Evening tea, dinner and breakfast
All camping arrangements at Rajgundha village
Price Excludes
Tips, Gratitude to the Team
Any Private Expense
Any cost arising due to natural calamities
Any Other Service Not Mentioned Above in Inclusions
THINGS TO CARRY
Trekking pole
Thermals, Socks, Waterproof gloves
Trekking shoes, Slippers/floaters
Sun cap, Sunglasses, Sunscream
Trekking pants
Headlamp/torch
Medical kit
Camera
Toiletries
Water bottle, Plastic bags
ORS: In case of dehydration, Protein bars
CONFIRMATION POLICY
Within a day of a successful booking, the client gets a voucher of the confirmation through email.
If the preferred slots are not available, an alternative schedule will be arranged according to the preference of the customer, and a new voucher of confirmation will be sent through email.
Alternatively, before confirmation, the customer can decide to cancel their booking, and a complete refund will be issued.
CANCELLATION POLICY
Cancellations made in between 30 days of the start date of the trip will be assessed a cancellation fee of 25% of the total tour cost.
Cancellations made between 15-30 days of the trip's start date will be charged 50% of the total tour cost as cancellation fees.
If you cancel within 0-15 days of the trip's start date, you will be charged 100% of the entire tour cost as cancellation fees.
In the event of bad weather or government restrictions, any trips or events may be cancelled. In such a case, the operators will do all possible to give a viable alternative. However, a cash refund is not available on this item.
REFUND POLICY
If you select a refund after canceling your trek, the refund amount will be deposited into the payment account that you had used while making payment to us. It will take ten to twelve working days.
ABOUT US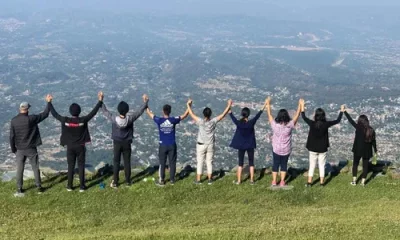 Why MadTrek ?
We prefer to do things differently keeping in mind safety, comfort & pleasure of our trekkers at highest priority. We strongly believe in preserving the brilliance we proudly call our home & do not welcome anyone who litters around & doesn't respect the notion of loving nature so it can love you back.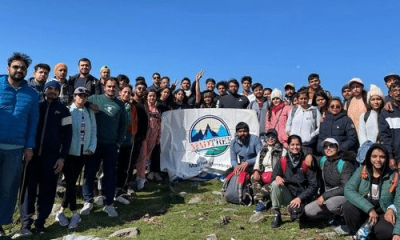 Exceptional Reviews
With more than 1,000 people joining our tours annually, we have a proven track record of providing quality trips that exceed our guests' expectations. You can read reviews on Tripadvisor, Facebook, and on our website.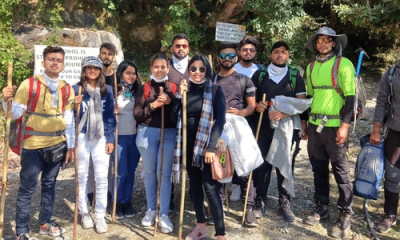 Highly Acclaimed Guides
Our absolute commitment is to hire and train the best guides in the industry. Our philosophy is that our guides, gear, food and logistics comprise our services that a guest will get to experience, and the guides are the most important ingredient! We never compromise on that..