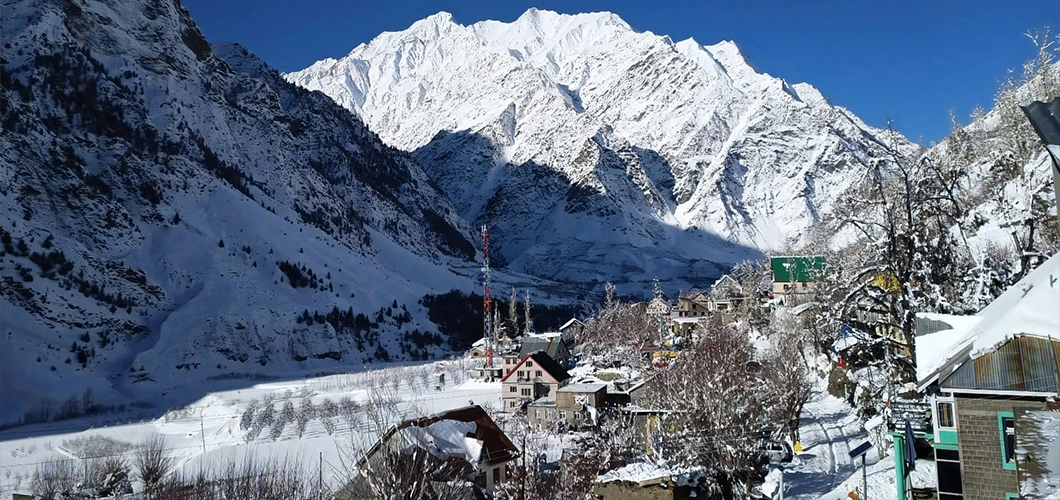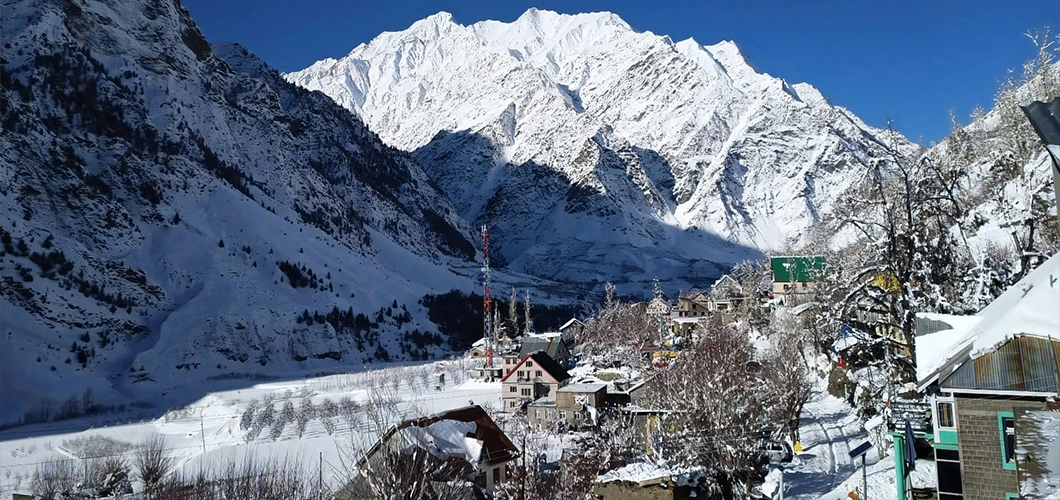 Himachal Pradesh, also famously known as the "Land of Snow," is a fantastic place for people who love to explore Himachal Pradesh during the winter season. As soon as the winter season arrives in this part of northern India, it turns magically into a snowy world. It also attracts diverse tourists from across the globe. The place offers you a view that can never be forgotten. Doesn't matter if you are seeking adventure, romance, or just peaceful nature. It offers something to everyone. Making it one of the many perfect spots for people who are looking to witness snowfall season in Himachal Pradesh.
Do you enjoy exciting adventures? Himachal Pradesh has many fun things to do in the snow, like skiing, snowboarding, and going on snowy hikes. Whether you like peaceful beauty or thrilling activities, Himachal Pradesh's snowy places have something for everyone, making it a fantastic winter destination for all.
Best Season To Visit Himachal Pradesh Snow Places
The best time to see the beautiful Himachal Pradesh treks is from December to February. During these months of the winter season, this state in northern India turns into a stunning winter wonderland because it gets a lot of snow. During the December season famous places like Shimla, Manali, and Kullu get covered in a thick layer of snow, making them look like perfect winter postcard scenes that tourists love.
Winter in Himachal Pradesh is great for people who like snow and adventure. You can do exciting things like skiing, snowboarding, or building snowmen in the winter, sparkling snow. The place is full of cute cottages covered in snow and tall pine trees to enjoy the beauty of winter.
But, always take note that the timing and amount of snow change from year to year. So, it's a smart move to check the weather and road conditions before you go on your winter trip to Himachal Pradesh. Some places might be hard to reach because of heavy snow, so careful planning is important to make sure you have a safe and fun visit to this Himachal snowfall.
Best Snowfall Places In Himachal Pradesh
In this article, we aim to offer information for people who are looking for an unforgettable snow experience in the stunning region of Himachal Pradesh; we'll delve into the top destinations, guiding readers to the most enchanting spots for a truly memorable winter adventure in this picturesque Indian state:
Shimla – Queen of Hills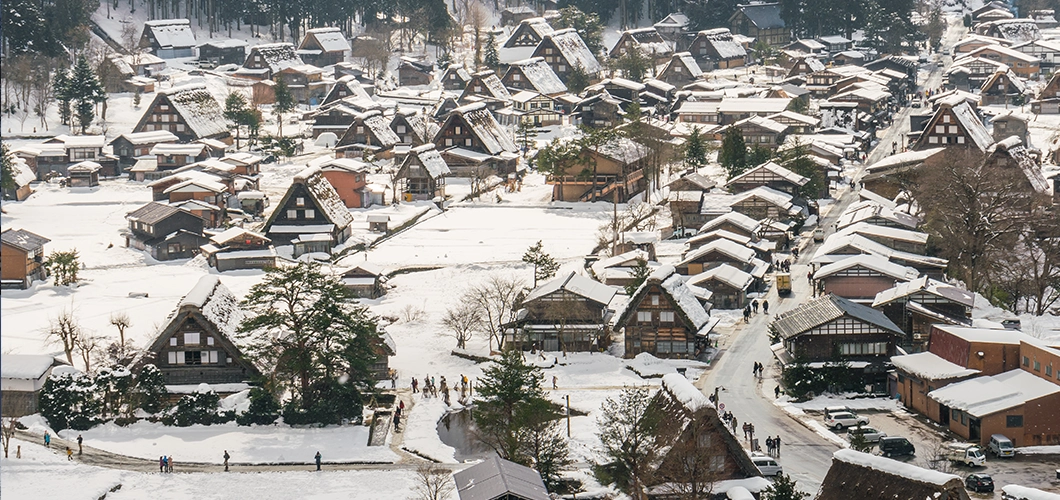 If you want to experience the snowy beauty of Shimla, the capital of Himachal Pradesh. Then, without having second thoughts book the Shimla package from Madtrek. From December to February, Shimla gets covered in a thick snow sheet. This place receives most of the Himachal Pradesh snowfall. It has famous places like The Ridge and Mall Road look even more charming with all the white glittery snow.
Manali – Snow Paradise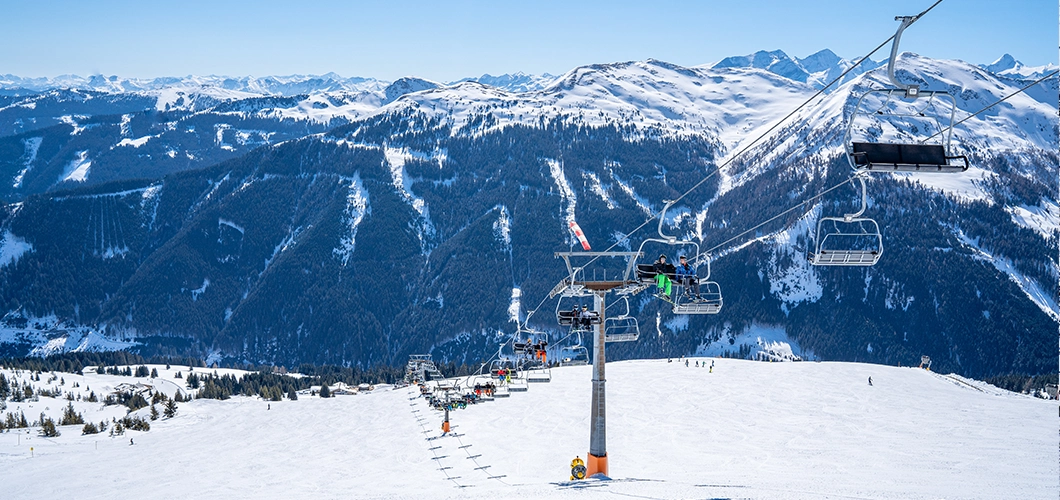 Manali, a place famous for its snow, is in the beautiful Kullu valley in Himachal Pradesh. It gets lots of snow from November to February, making it a perfect spot for vacationing. Two special places for snow in Himachal Pradesh are Solang Valley and Rohtang Pass. Rohtang Pass is especially amazing with its stunning view of snow-covered mountains. Manali, with its heavy snow, has become a dream come true for people who enjoy winter sports. You can make wonderful memories here.
Kufri – Mini Switzerland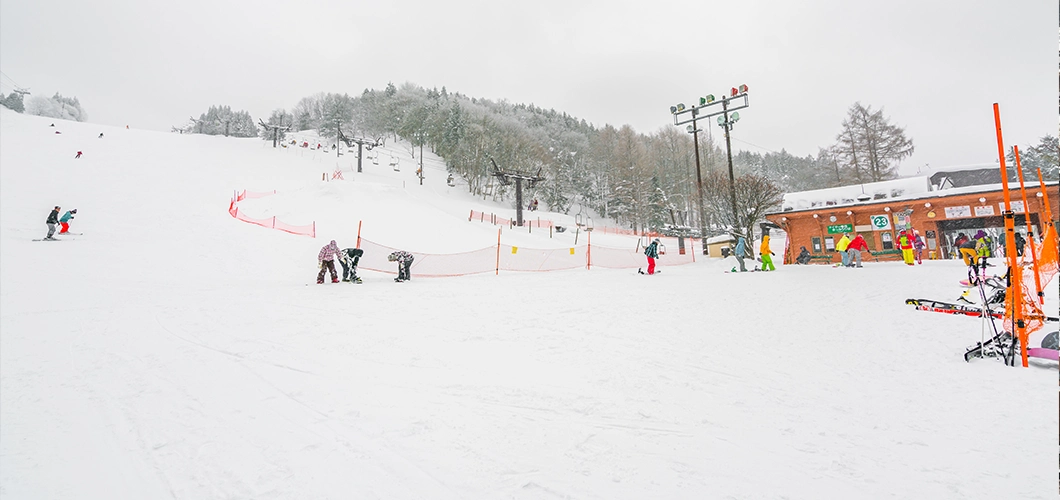 Kufri, a lovely place near Shimla, is often called "Mini Switzerland" for its stunning scenery that looks like Switzerland. The snow season in Himachal Pradesh is a time of magic and fun. People love it for its beautiful hills and other fun stuff like sliding down snowy hills on sleds and skiing, which adds excitement to the calm surroundings. It's a great place for adventure lovers. Kufri's charm lies in its peaceful landscapes and the fresh mountain air.
Spiti Valley – A Winter Expedition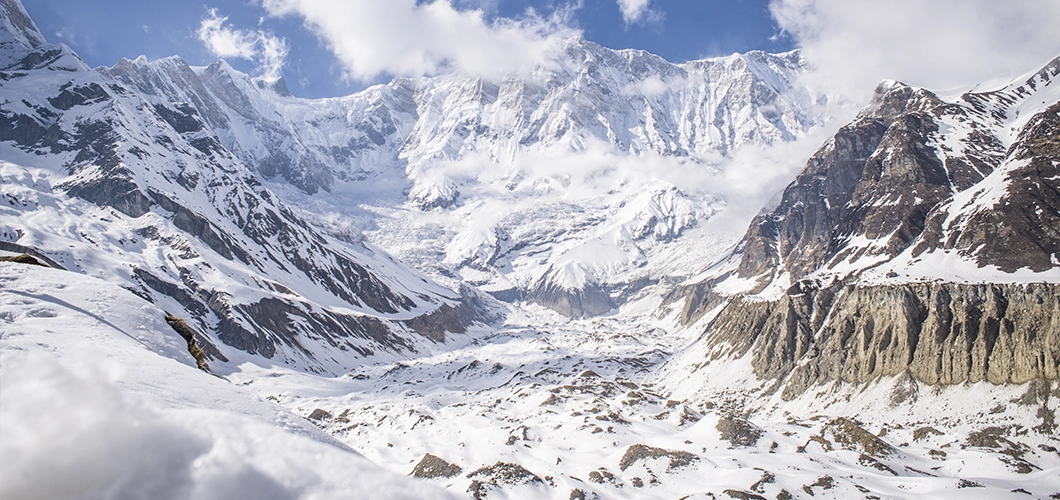 Spiti Valley, often called "Little Tibet," is a special place for snow lovers. Even though it gets colder here sometimes. It is uniquely beautiful during the snowy season, which people love. The snowy landscapes of Spiti Valley, with old Buddhist monasteries in the background, are picturesque. The snow makes this already beautiful place look even better, turning every view into a work of art.
Spiti Valley is in the Himalayas, a high desert area. The Himachal Pradesh winter season challenges add something special to its natural beauty, It's a spot where the peaceful snowy views blend with the spiritual atmosphere and ancient culture.
Khajjiar – Dalhousie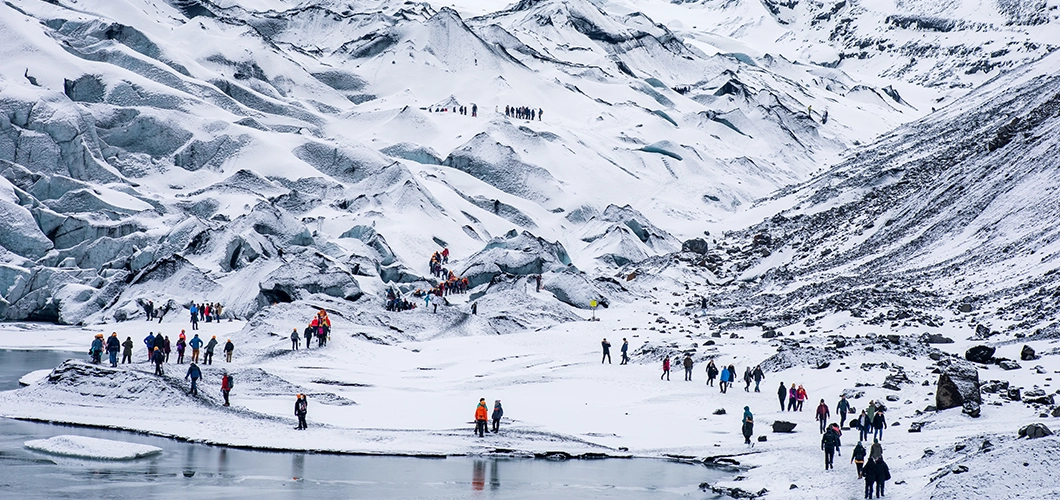 Khajjiar and Dalhousie are two fantastic places where you can enjoy Himachal Pradesh winter season. They are like snowy wonderlands, perfect for people, who love nature and adventure.
Both Khajjiar and Dalhousie are calm and quiet places in the snowy mountains. You can engage yourself in various joyful and interesting sports. It offers beautiful nature, take peaceful walks, and feel the tranquility of these spots. People seeking adventure also get the opportunity to trek here.
Kareri Lake – Dream Location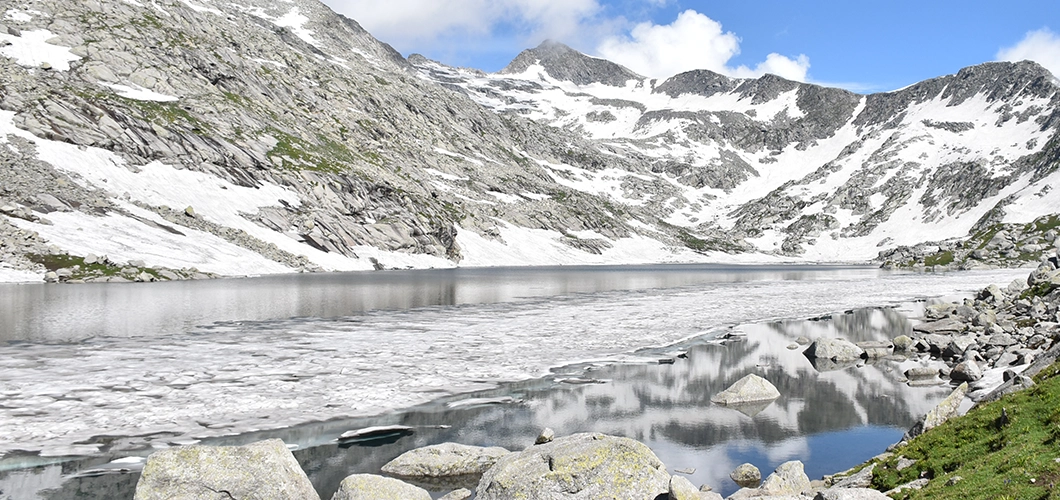 The lake is located in the Dhailhar mountains and becomes tough with a white sheet of snow on it. The snowfall season in Himachal Pradesh makes this view mesmerizing, as if straight out of magical winter land. Reaching there can be tricky due to snow, but it's totally worth it. It's quiet and peaceful snowfalls around you will leave awe-inspiring. If you are looking to travel to Himachal Pradesh during the snow season and want a quiet place then Kareri Lake is your go-to option.
Parashar Lake – A Religiously Pious Place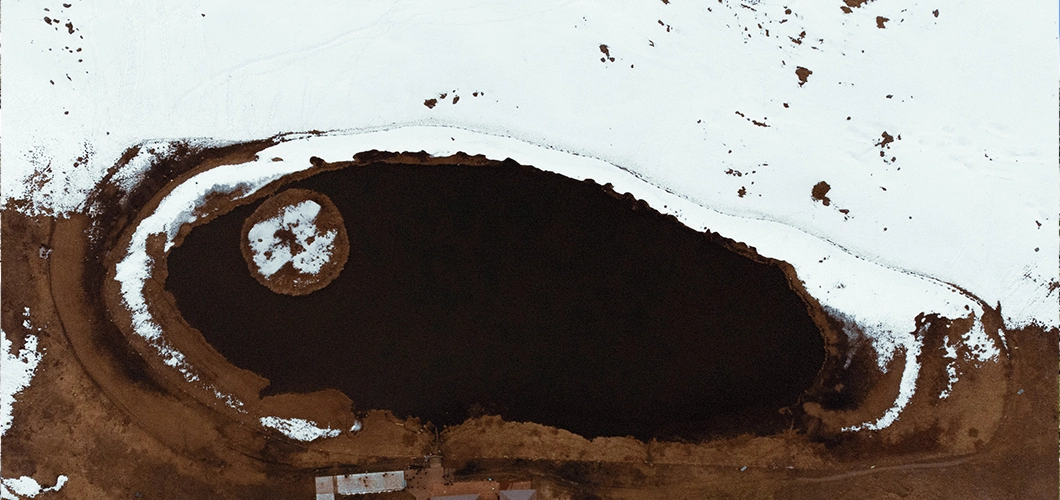 Parashar Lake is located in the beautiful Himalayas range of Himachal Pradesh. During the snow season, the lake freezes and looks something like it straight out of a dream. The temple located near the lake of Parashar Rishi makes it more religiously important. People here can enjoy fun rides and sports like ice skating on the frozen lake, snowmen, and snowball fights. There you will get the facility to stay in cozy wooden houses, yummy eateries, and a lot of camping individuals.
These places are known for their snowy scenes in Himachal Pradesh during winter. They give a great blend of peacefulness, excitement, and wonderful snowy views, making them great options for a memorable vacation.
Summing Up!
Himachal Pradesh is such a wonderful destination for winter lovers. Whether you like nature, adventure, or romantic getaways. Himachal Pradesh always has something to offer to diverse likes. Whether it is the busy streets of Shimla or to serene Spiti Valley, this state becomes incredibly beautiful when it snows. So, pack your bags, and get ready to go on a winter adventure trek to explore the best snowy places in Himachal Pradesh. Grab the chance to witness snowfall this winter. You can enjoy the stunning snowy landscapes and exciting activities and save wonderful memories.