TREK HIGHLIGHTS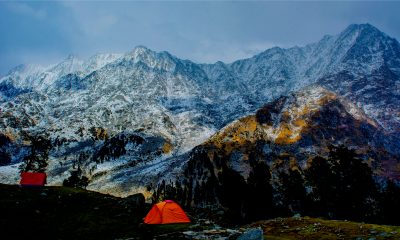 Expect scenery, rocky hills, challenging trails, altitude challenges and some spectacular views of the Dhauladhar ranges
The Indrahar Pass forms the border between Kangra and Chamba districts and lay bare the stretch of Dhauladhar range with the fascinating views.
Indrahar pass is an experience you cannot have anywhere else. So expect a view that you have never witnessed before. This trek is a masterpiece that you would not want to leave unchecked from your trek list.
QUICK FACTS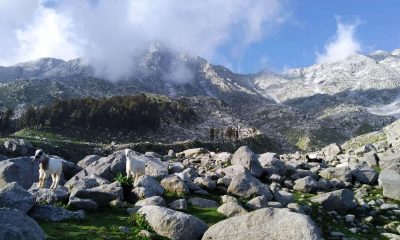 Trek Start & End Location - Bhagsu Nag, Dharamshala (Google Map)
Trek Start Time - 10:00 AM on Day 1
Trek End Time - 02:00 PM on Day 4
Trek Duration - 4 Days/ 3 Nights
Trek Difficulty - Easy to Moderate
Trek Distance - 35 kilometers
Trek Height - 4300 meters
Age Group Required - Between 16 to 45 Years
TREK OVERVIEW

Sleep under the stars at an altitude of 4,342 meters (14,245 ft) above mean sea level. A trek that makes you question, why are you not trekking enough?

Indrahar Pass trek is one of the easy to moderate hikes in Himachal Pradesh. The Indrahar Pass forms the border between Kangra and Chamba districts and lay bare the stretch of the Dhauladhar range with fascinating views. This trek is a heart winner. The beauty of nature that you will witness here will fill your heart and soul with bliss. The magical view of the pass will blow your mind. Your eyes can click images of the beautiful Kangara Valley in the south. This view will make you stop and stay in the present as you, for once wouldn't want to be anywhere else.
DAY WISE ITINERARY
Day 1 - Mcleodganj to Triund
We know many of you summer trekkers have been waiting for winters to get over to get back to trekking. With the beginning of March, the time has almost come to explore one of the most magical trek "The Indrihar pass". This trek is a 4-day trek. So we advise you to plan this trek over a long weekend. The trek to Indrahar pass starts from the hill station of McLeod Ganj, with three beautiful camping spots. The three days trek itinerary is as follows.
Once you've reached Mcleodganj, rest a bit and then get ready for the most popular trek in the whole of Himachal, The Triund trek. The trek to Triund is 9 kilometres from Mcleodganj, and it takes approximately 6 hours to complete.
We suggest you start the trek from McLeod Ganj a little early in the morning so that you don't miss a chance to take beautiful pictures of your happy faces in the natural light, enjoying setting up your camps in the daylight and witness the beautiful sunset view.
Day 2 - Triund to Llaqa Got
After resting and camping at night at The Triund, get ready for some work out as trek to snowline laka will be a bit of work, but then it's rewarding too. Laka got trek is approximately 6 kilometers from Triund. Laka Glacier is situated 3,200 meters above sea level. This trek is satisfying, quiet, and scenic. It takes about 4-5 hours from Triund to reach here.
Once reached here, you will witness the "The Indrahar pass" view up close. This trek has its first phase at Lahesh caves at the height of 3500 ft above sea level. In the second phase, you will reach, and camp at Laka Got if the weather allows, or else head back and camp at Lahesh caves for the night. This is an experience of a lifetime. Feel grateful while witnessing a night sky covered in stars. Enjoy
Day 3 - Llaka Got to Indrahar Pass to Llaka Got
The excitement of trekking The Indrahar pass won't let you sleep at night. So we know you will get up early to reach your ultimate destination, The Indrahar pass. This trek is known as one most exceptional trek to be covered in a 3-4 day trek itinerary.
This mind-blowing trek will fulfill all your trek cravings. Snow or not, Indirahar is a trek you will never forget. This beautiful trek is 9 kilometers from Laka Got. This trek is a bit challenging but can be completed easily with the help of our trek guides.
Once reached "The Indrahar pass", Soak in the magical views of The Indrahar, hug the fresh air and fill yourself with the vibes this place has to offer. Expect scenery, rocky hills, and some spectacular views of the ranges you have only seen in pictures. Rest a little, then head back to Ilaka Got for camping at night
Day 4 - Llaqa Got - McLeod Ganj
Get up and get ready to bid goodbye to the Dhauladhar Ranges with a smile on your trek face. Then head back 12 kilometers to the starting point at McLeod Ganj, from Ilaka Got.
This will take you back to your starting point at McLeodGanj. The trek ends at this point, but it will live in your heart for the rest of your lives.
INCLUDES/ EXCLUDES
Price Includes
Meals | Starts from first day dinner to third four breakfast (veg only)
Stay | Camping style dome tents (triple/quad sharing basis)
All forest and camping permits if any
Technical hiking equipment like ice axe, crampons, gaiters, static rope during summit
Accompany of expert and certified hiking guide
Price Excludes
Tips, Gratitude to the Team
Any Private Expense
Any cost arising due to natural calamities
Any other service not mentioned above in inclusions
CONFIRMATION POLICY
Within a day of a successful booking, the client gets a voucher of the confirmation through email.
If the preferred slots are not available, an alternative schedule will be arranged according to the preference of the customer, and a new voucher of confirmation will be sent through email.
Alternatively, before confirmation, the customer can decide to cancel their booking, and a complete refund will be issued.
CANCELLATION POLICY
Cancellations made in between 30 days of the start date of the trip will be assessed a cancellation fee of 25% of the total tour cost.
Cancellations made between 15-30 days of the trip's start date will be charged 50% of the total tour cost as cancellation fees.
If you cancel within 0-15 days of the trip's start date, you will be charged 100% of the entire tour cost as cancellation fees.
In the event of bad weather or government restrictions, any trips or events may be cancelled. In such a case, the operators will do all possible to give a viable alternative. However, a cash refund is not available on this item.
REFUND POLICY
If you select a refund after canceling your trek, the refund amount will be deposited into the payment account that you had used while making payment to us. It will take ten to twelve working days.
EXCEPTIONAL GUEST REVIEWS
With more than 1,000 people joining our tours annually, we have a proven a track record of providing quality trips that exceed our guests' expectations. You can read reviews on Trip Advisor, Facebook, and on our website.

Purvi saini
It was a great experience.You support us at each and every point.......Sachin, Arjun,Munish(Guide's/family) thank you… Read More
ABOUT US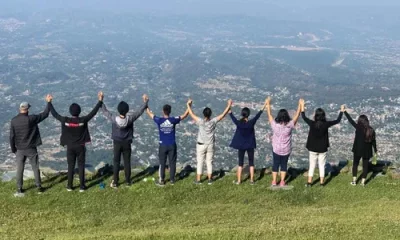 Why MadTrek ?
We prefer to do things differently keeping in mind safety, comfort & pleasure of our trekkers at highest priority. We strongly believe in preserving the brilliance we proudly call our home & do not welcome anyone who litters around & doesn't respect the notion of loving nature so it can love you back.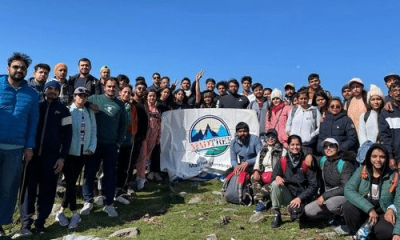 Exceptional Reviews
With more than 1,000 people joining our tours annually, we have a proven track record of providing quality trips that exceed our guests' expectations. You can read reviews on Tripadvisor, Facebook, and on our website.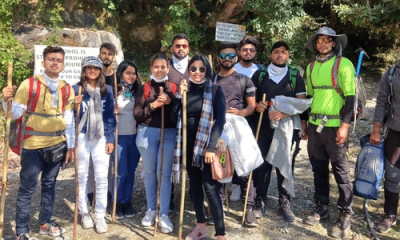 Highly Acclaimed Guides
Our absolute commitment is to hire and train the best guides in the industry. Our philosophy is that our guides, gear, food and logistics comprise our services that a guest will get to experience, and the guides are the most important ingredient! We never compromise on that..