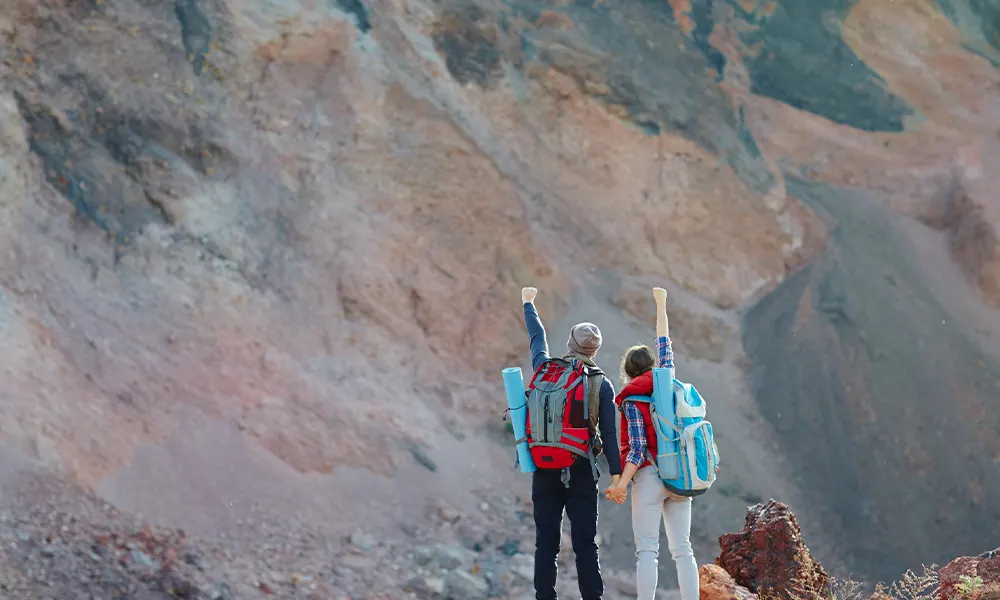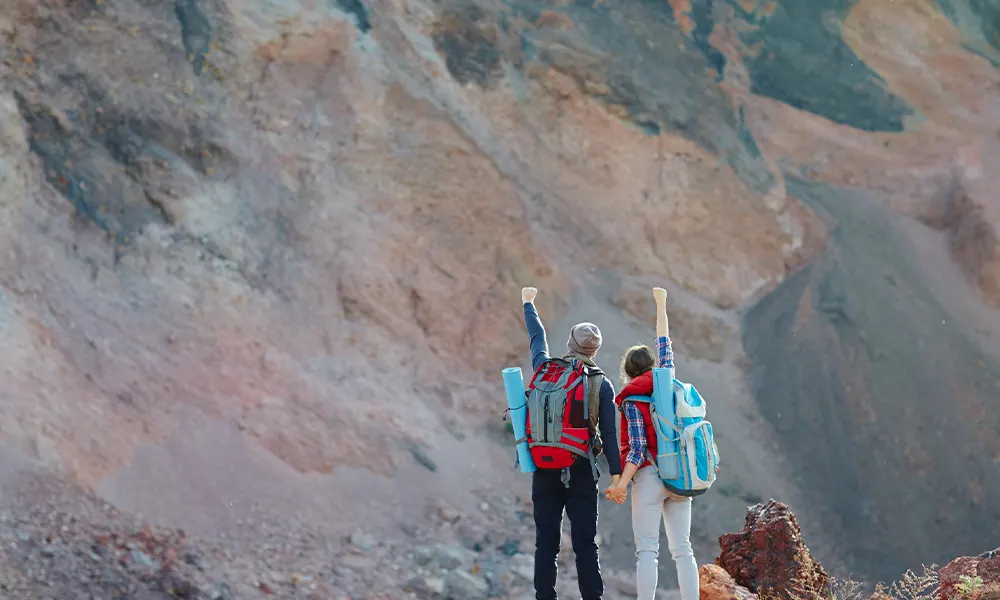 Based in the lap of Mother Nature beholds some of the best monsoon treks in India in the world. Surrounded by mountain peaks and the mesmerizing beauty of the vibrant green forests of Himalayas. The Himalayas has been attracting the trekkers from every corner of the world but it's the especially the monsoon trekking season which blooms true beauty of the valley. It blooms new flowers and becomes greener and enhances the green facet of characteristics.
The monsoon treks in India, offer magical journey and beautiful views, the frequent rain showers make the journey more magical and enchanting. During this time these historical mountains awaken with a burst of vibrant flora, and transcend crystal-clear waterfalls cascade down their rugged slopes in a spectacular display of raw natural beauty.
How To Choose Himalayan Treks In Monsoon?
Himalayas are all time booked with trekkers and mountaineers but monsoon in Himachal Pradesh offer totally different feels for trekking as best monsoon treks in India. The monsoon treks require careful considerations to make sure that treks remains safe and enjoyable. Here are some of the key factors to keep in mind when selecting trekking during monsoon:
Trek Difficulty Level
Monsoon treks span a wide spectrum of difficulty levels, ranging from relatively easy to highly challenging. It's essential to select a trek that aligns with your capabilities. If you're new to trekking, consider opting for less demanding trails characterized by gentler terrain and lower altitudes.
Conversely, for seasoned trekkers, the monsoon offers a chance to push limits by taking on more demanding routes, conquering towering peaks, and navigating through challenging, rugged terrains. Choosing a trek that matches your fitness level is a key to ensuring a safe and enjoyable adventure amid the enchanting yet unpredictable monsoon Himalayan wilderness.
Trail Conditions
Prior to embarking on a monsoon trek, thorough research of trail conditions is imperative. Monsoon rains can render some paths slippery and treacherous, posing navigation challenges. Expect to encounter muddy, uneven terrain that demands careful footing. Equip yourself with suitable trekking gear like sturdy, waterproof boots with good traction to mitigate slipping risks.
Additionally, trekking poles can offer stability on rugged trails. Being well-prepared for these conditions ensures a safer and more enjoyable monsoon trekking experience in the Himalayas, allowing you to fully appreciate the mesmerizing beauty of the season.
Safety Precautions
Carrying a well-equipped first aid kit is crucial, along with trekking poles to enhance stability. Additionally, keep a map or GPS device readily available to maintain your bearings and prevent getting lost in the unpredictable monsoon conditions of the Himalayas. Prioritizing safety ensures you are thoroughly prepared to tackle any challenges and guarantees a secure and enjoyable trekking experience.
Permits and Regulations
It's essential to investigate whether the trek you intend to embark on necessitates permits or passes because the monsoon in Himachal Pradesh can be dangerous. Securing these permissions well in advance is critical, as they may have limited availability or processing times. Additionally, meticulously follow all trekking regulations specific to the region you'll be exploring. Staying informed and abiding by permit requirements and regulations is a responsible and considerate approach to your Himalayan monsoon adventure.
Best Himalayan Treks in Monsoon
Himachal Pradesh monsoon despite the rain, provide a surreal and magical experience as the mountains come alive with vibrant flora and cascading waterfalls. In this article, we will explore some of the best monsoon treks in the Himalayas, where nature's grandeur is at its peak during this wet season.
Valley of Flowers Trek
Nestled in Uttarakhand's Garhwal region, the Valley of Flowers is a trekker's paradise and a UNESCO World Heritage Site, particularly enchanting during the monsoon. From June to September, this valley explodes with a myriad of alpine flowers in a vibrant display of color.
Trekking through misty meadows, crossing babbling streams, and beholding the Himalayan panorama adorned in vivid hues is an unparalleled experience. With a moderate difficulty level, it caters to both novices and seasoned trekkers, ensuring a captivating journey into nature's artistry in one of the world's most exquisite settings.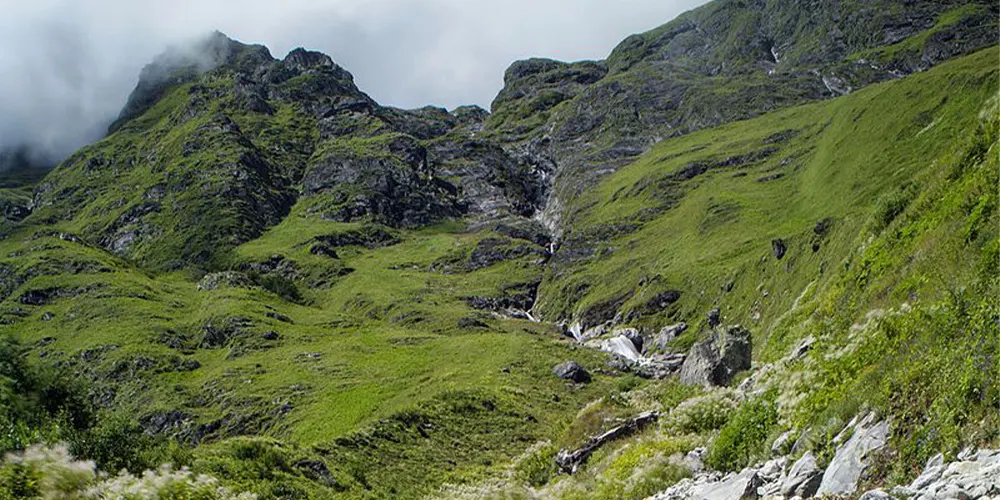 Hampta Pass Trek
Nestled in the heart of Himachal Pradesh, the Hampta Pass Trek offers an enthralling Himachal Pradesh monsoon adventure. This captivating journey meanders through emerald valleys, dense woodlands, and quaint, postcard-worthy villages.
What truly distinguishes it during the monsoon season is the miraculous transformation of the landscape into a luxuriant, vibrant paradise. The mountains, kissed by rain, and the rivers in full vigor bestow an irresistible allure upon this trek. Offering a moderate level of challenge, the Hampta Pass Trek beckons trekkers of all skill levels.
Roopkund Trek
Tucked away in the Indian state of Uttarakhand, the Roopkund Trek is a captivating adventure that truly captures the hearts of trekkers from all corners of the world Known as the 'Mystery Lake' due to its ancient human skeletal remains, this trek is a fusion of natural and historical intrigue.
It unfolds against the backdrop of majestic peaks like Trishul and Nanda Ghunti, showcasing breathtaking panoramas. The trek's moderate to challenging terrain offers a thrilling experience for trekkers, making Roopkund a must-visit destination for nature enthusiasts and adventurers alike.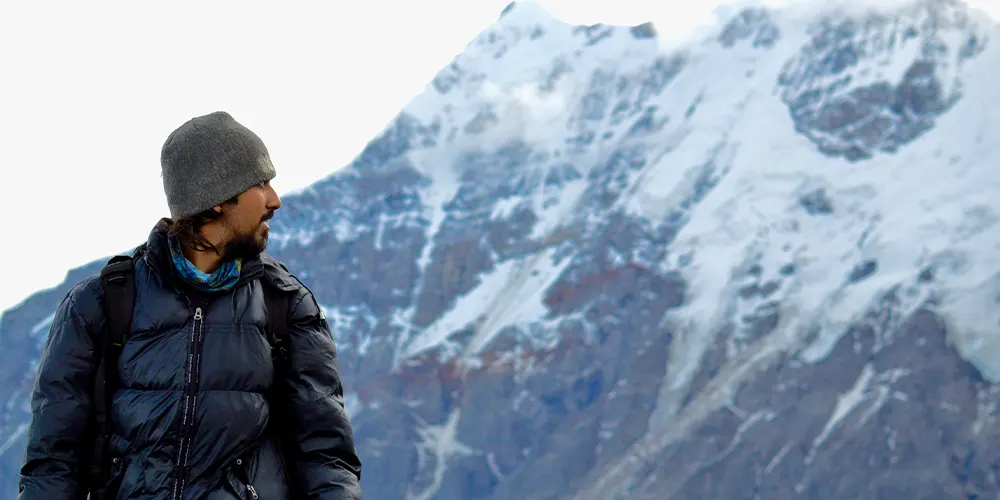 Bhrigu Lake Trek
The Bhrigu Lake Trek, situated near Manali in Himachal Pradesh, is a short yet exhilarating monsoon trek. It treats trekkers to stunning vistas of the Pir Panjal range and the Beas Kund Glacier. As the monsoon rains grace the landscape, the meadows around the lake burst into a vibrant carpet of wildflowers.
The trail's relative ease makes it an ideal choice for beginners and those seeking a swift nature getaway. This trek seamlessly combines breathtaking scenery and a manageable challenge, making it a must-visit destination for monsoon adventurers in the Himalayas.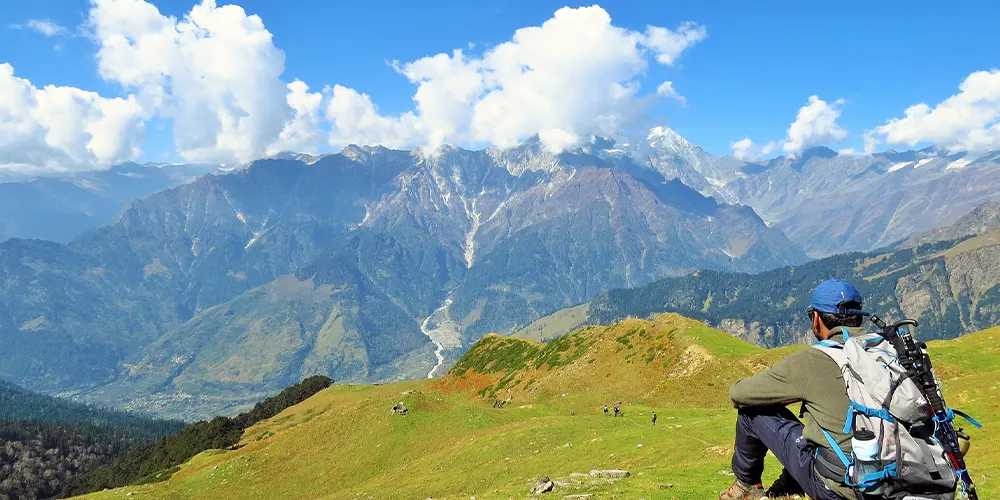 Goechala Trek
The Goechala Trek in Sikkim is a top pick for seasoned trekkers seeking an exhilarating monsoon adventure. This trail presents awe-inspiring vistas of the world's third-highest peak, Mount Kanchenjunga. During the monsoon, it weaves a magical spell as the landscape bursts to life with vibrant rhododendron forests and cascading waterfalls.
While this trek poses a high level of difficulty, the rewards in terms of sheer scenic beauty are equally monumental. For those in search of both challenge and natural splendor, the Goechala Trek stands as an unforgettable Himalayan experience during the monsoon season.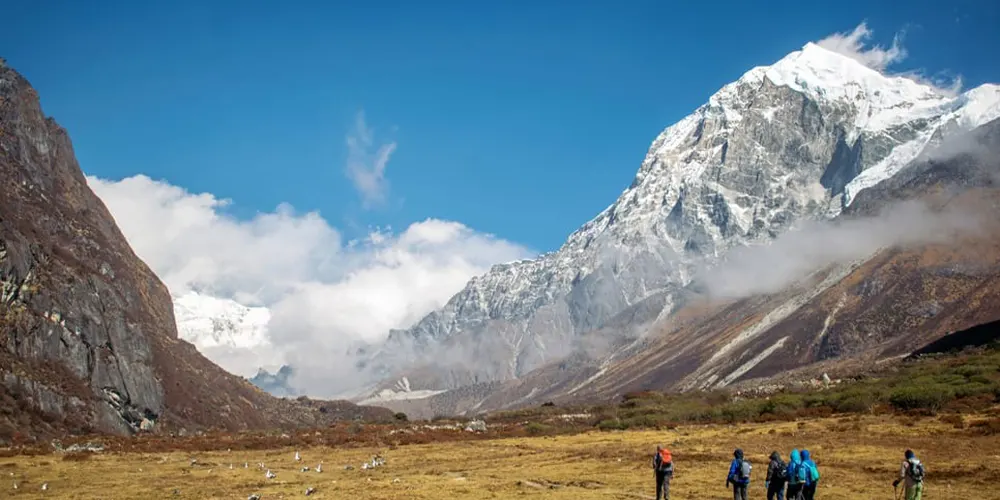 Conclusion
Monsoon treks in the Himalayas are a unique and awe-inspiring experience that every nature enthusiast and adventure seeker should consider. These treks not only provide a respite from the scorching summer heat but also showcase the Himalayas in all their natural glory. Whether you're a beginner or an experienced trekker, there's a monsoon trek in the Himalayas waiting to be explored, offering a truly magical journey through nature's pristine landscapes. So, gear up, embrace the rain, and embark on an unforgettable adventure in the heart of the Himalayas.