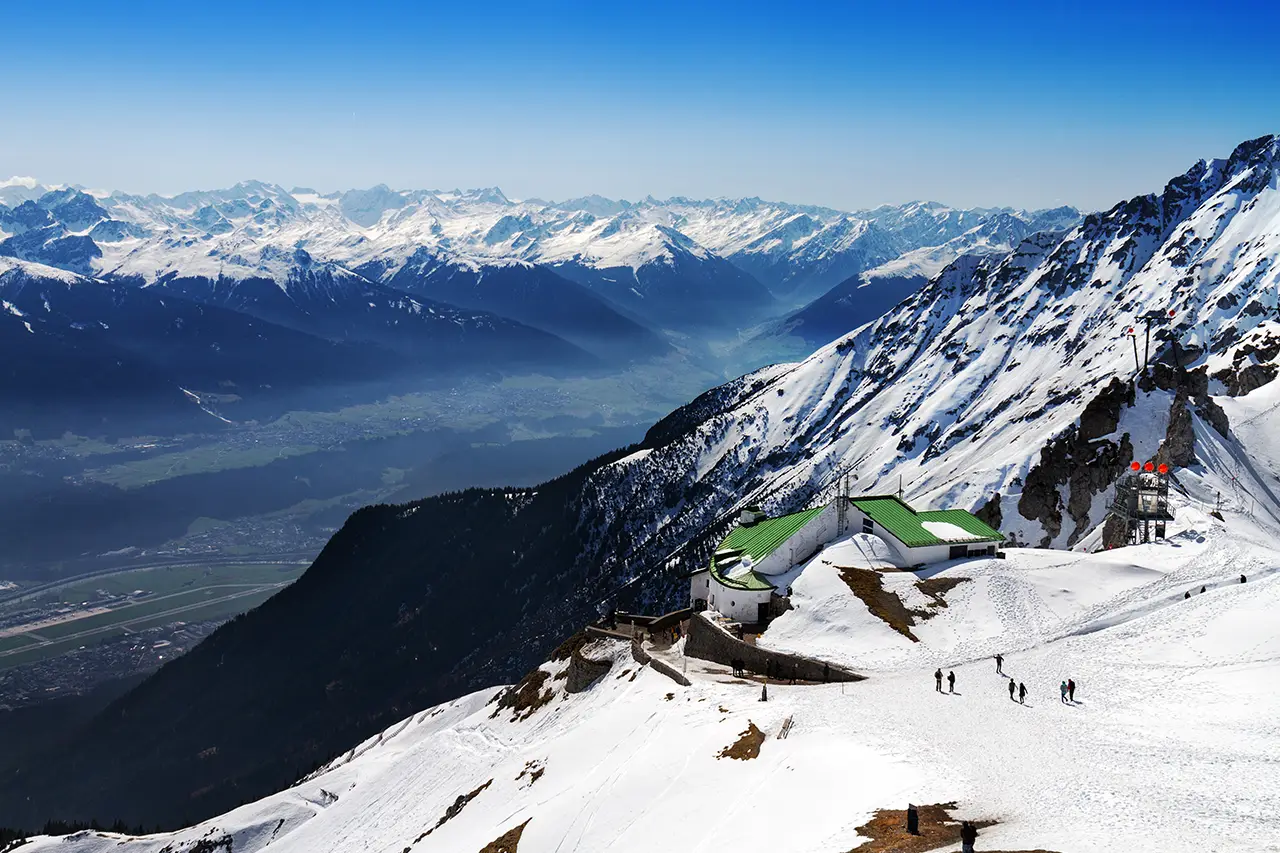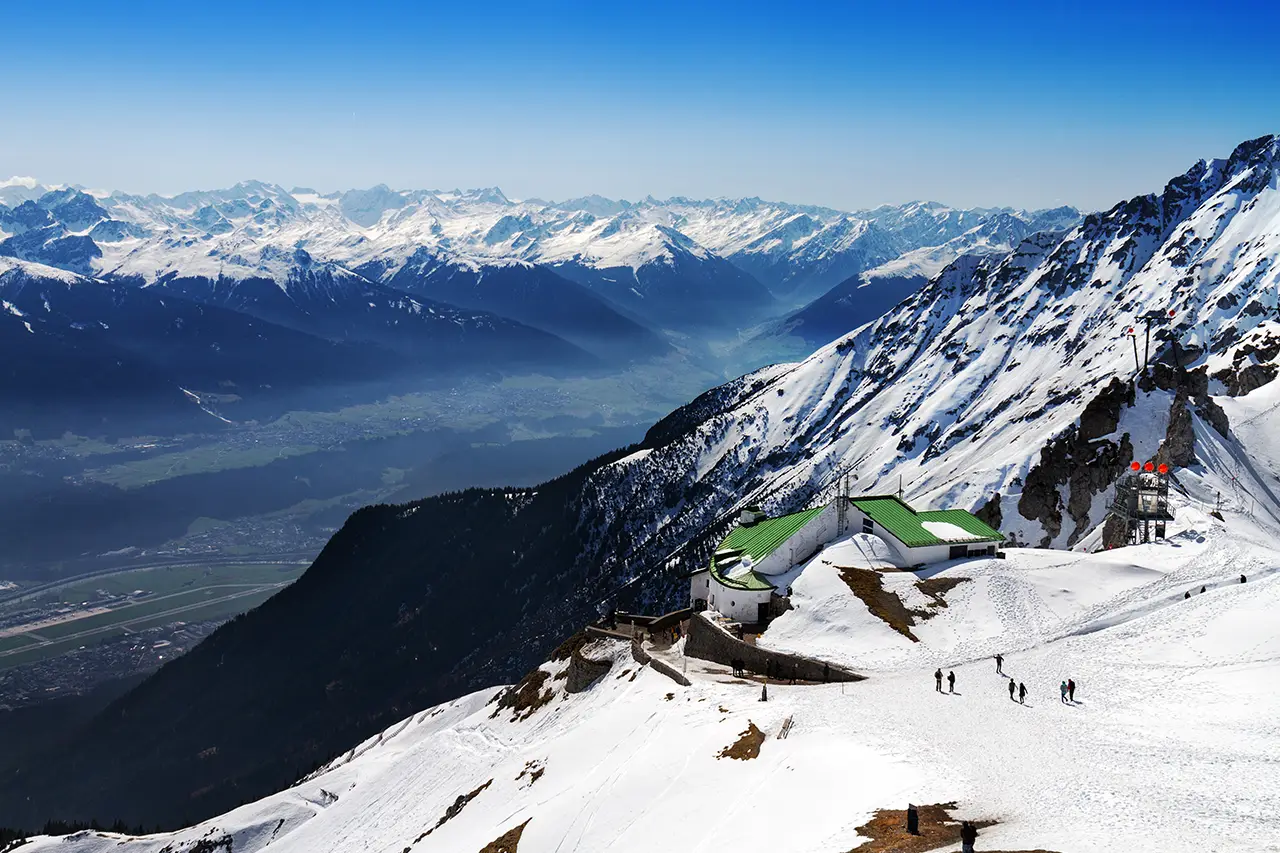 Himachal Pradesh gives various options for short treks in India that go from 2 to 5 days. These adventures are a perfect short trek for those who are on to explore the snow-covered mountains and of the region. There are a lot of options to choose from to trek on locations like Triund, Kheerganga, and Kareri Lake, which offers beautiful landscapes and mind-blowing views. These Short treks do not need much preparation and can be easily completed in a few days. The experience of trekking in the Himalayas is a memory for a lifetime, and even a short trek can be a life-changing experience.
Short treks have their own advantages. These short treks can be organized with the help of Madtrek. They demand less time and are budget-friendly. Short treks enable people to choose among limited places. However, before embarking on a short trek, there are a few factors to ensure. It is important to research the trail and check. It is also advisable to carry important gear and supplies such as an aid, proper hiking shoes, and plenty. Additionally, it is to someone about the intended and estimated time return. Following these precautions, you can have a memorable and safe trekking experience.
Dharamshala Trek
The peaceful hill station of Dharamshala in Himachal Pradesh is an ideal choice for adventure enthusiasts, including those new to trekking. This region offers a range of trekking options suitable for various difficulty levels. Among these is the Triund Hill trek, which is perfect for a leisurely day trek and provides stunning views of the Dhauladhar mountain range. While trekking along the path enveloped by dense oak trees, one can enjoy the refreshing mountain air. With its serene natural beauty and treks suitable for beginners, Dharamshala presents a wonderful opportunity to unwind amidst the majestic Himalayas.
The short trek to Kareri Lake is a good option for those who are looking for a challenging trekking experience. As you go on this journey, you will be by picturesque, dense forests and hear the soothing sounds of crystal-clear streams flowing by. The trek offers opportunities to stay in the nature of the region. While you get closer to Kareri Lake, the stunning view of its pristine falls are nothing short of awe-inspiring. This trek is a perfect mix of natural beauty and adventure, making it a must-visit destination out there for lovers.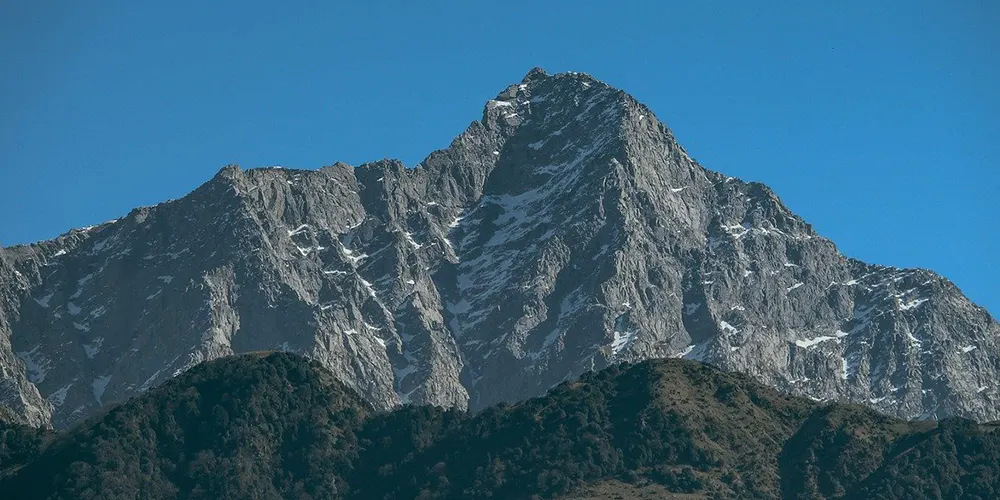 Kasol Valleys
If you're looking for a tranquil place to move away from the fast-paced urban life, Kasol is the appropriate location. This village is surrounded by breathtaking sights of the Parvati Valley while it is highly popular among trekking enthusiasts. The Kheerganga trek is one of the well-known hikes, and adventure seekers are drawn to it by the natural warm springs that can be discovered at the trail's end. There may be therapeutic advantages to taking a dip in one of these hot springs in addition to the relaxing and soothing effects. For a restorative weekend getaway, the mineral-filled hot water is the ideal option because it may soothe sore muscles and joints. So pack your bags and get ready to head to Kasol for a wonderful fusion of adventure and relaxation.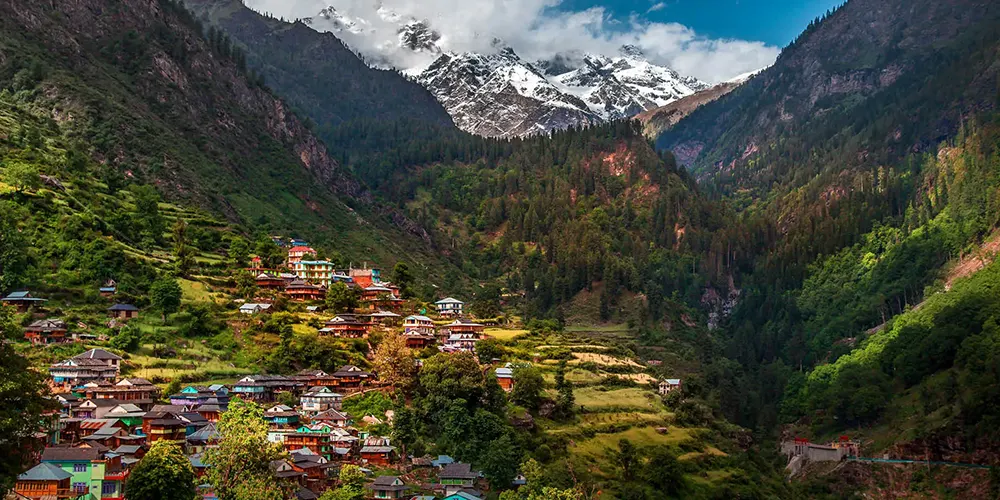 Sar Pass Trek
The Sar Pass Trek is a fantastic choice for hikers looking for spectacular vistas and difficult terrain. For seasoned hikers looking for a heart-pounding activity, the walk is perfect. The 35-kilometer walk can be finished in as little as 6 days. The trek offers opportunities to take in the dense forest foliage, travel through isolated communities, and learn about Himachal Pradesh's traditional way of life. The hike is difficult yet worthwhile because of the high ascents and descents it includes. It is made even more worthwhile by the stunning views from the top. Trekkers are rewarded with a 360-degree panorama of the magnificent surroundings, including the peaceful lakes and mountains covered in snow, at the summit.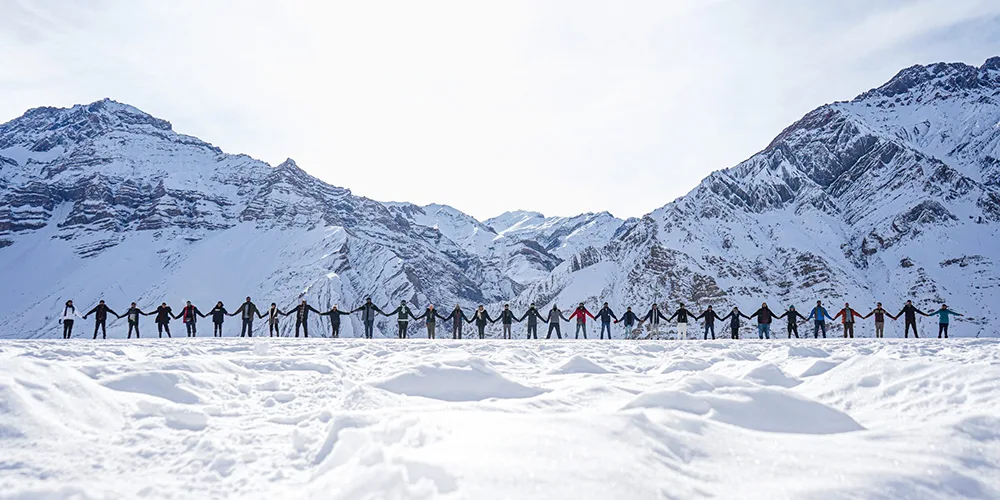 Hampta Trek
The Hampta trek is an excellent choice if you're looking for a more challenging trip. The Lah Valley and the Pir Panjal Mountain are two stunning natural settings that the trip passes through. Beautiful glaciers, bubbling rivers, lush meadows, and dense pine forests all add to the adventure's beauty. The Himachal Pradesh landscape will change as you progress on the trip. One of the most beautiful lakes in the world, Chandra Tal Lake, is where the walk comes to an end. It is breathtaking because of the tranquil surroundings, beautiful views, and clean water. An ideal balance of beauty and adventure may be found on this walk. Therefore, the Hampta trip should be on your bucket list if you enjoy exploring new locations and pushing your limits.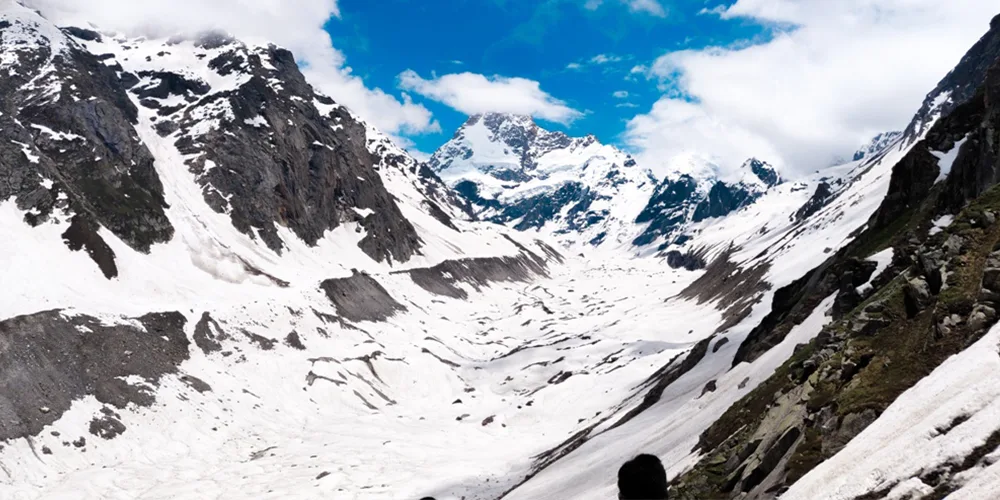 Manali
There are numerous hiking opportunities in Manali, a well-liked tourist resort in Himachal Pradesh. Beginners will find the Beas Kund Trek to be simple to moderate. Your journey up the Climb will take you through pine-tree forests and past breathtaking views of snow-covered slopes. A gorgeous lake at a high elevation known as the Beas Kund is revered as one of the area's sacred sites.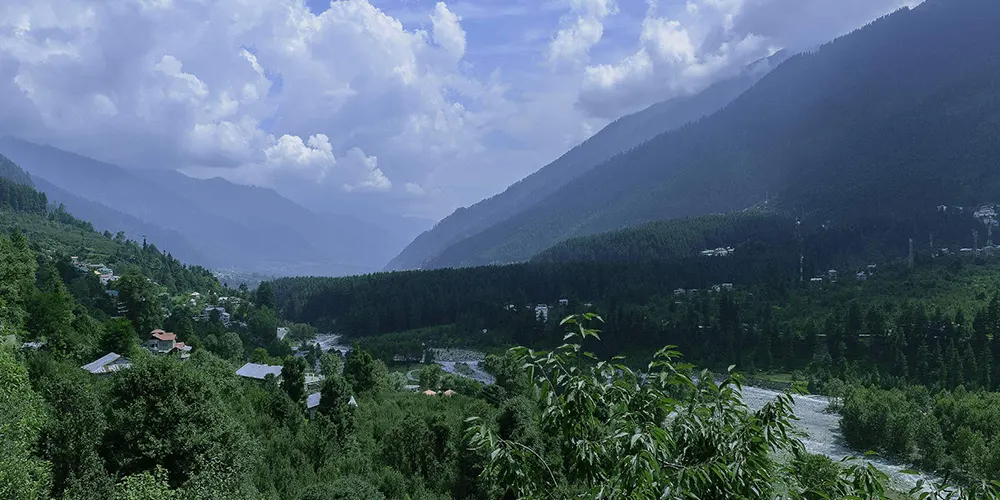 Conclusion
For a taste of this area's breathtaking scenery and a lifetime of trekking experience in Himachal Pradesh, there are many short treks that one can take. Among them, there are a few locations that everyone should visit, including Dharamshala, Kasauli, and Manali. The Dhauladhar mountain range provides a divine backdrop for hiking adventures in Dharamshala, a lovely hill in the Himalayas. At a height of 1927 meters, Kasauli is another well-known site. The picturesque views, varied wildlife, and luxuriant vegetation of this peak are well-known. Finally, Manali is a trekker's paradise because it is encircled by picturesque valleys and snow-capped peaks, creating a fantastic setting for an exhilarating journey.
If you're looking for short treks in India, you have a ton of options in Himachal Pradesh. A truly amazing hiking experience may be had in locations like Dharamshala, Kasol, and Manali. For those who want to experience some of the best short treks in India, we highly recommend visiting these locations to take in the natural beauty of the landscape. These hikes not only offer a wonderful way to discover the area's untouched natural beauty, but they also aid in experiencing and comprehending the distinct culture and customs of this beautiful state. Everybody may enjoy the stunning vistas of the majestic snow-capped mountains, the glistening streams, and the lush green woods that wind through Himachal Pradesh's mountain ranges. So prepare your trekking supplies and be ready to experience the excitement of exploring the area's natural beauty on foot.